Discover Chacala in Mexico this Summer!
Are you ready for a peaceful Chacala vacation this summer? The beautiful weather is upon us, and the summer rains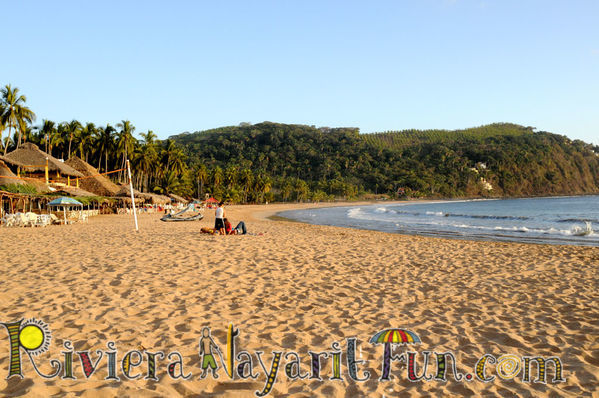 are yet another month away making this a perfect time to get out of town! Although Chacala rentals and restaurants have great pricing all year long, it gets even better after Easter with prices going down to the summer rates.
This makes for a very affordable Chacala vacation for the entire family.
Chacala, Nayarit, is still a somewhat unknown pueblo on the Riviera Nayarit, about one hour north of San Pancho and Sayulita. With beautiful pristine certified clean beaches, Chacala beaches are perfect for safe swimming, which is good for the entire family!
Click on the photos and links for more fun photos and information!
Chacala also has one of
the most romantic beaches on the Riviera Nayarit in Mexico. Private and secluded, without the many beach vendors to bother, Chacala seems worlds away leaving you to relax and enjoy your vacation time. The Chacala Marina offers a great selection on the fresh catch of the day, with Panga boats available to take you out on the ocean as well. Rent a surf board at the Chacala Surf Shop with Mike and Lindy – 322-131-9429 and head over to Las Caleta for an amazing surf break…or try a surfing lesson with Mike!
Although Chacala is a small village, there are many things to discover. There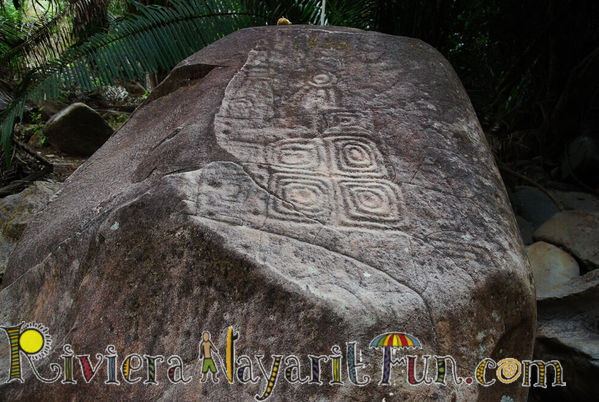 are hiking trails, surfing, snorkeling, as well as the Alta Vista Petroglyphs tour, which is a very magical place! For Petroglyph tours you may contact Cat Morgan at Cat@RivieraNayaritFun.com
Chacala Rentals…Great Summer Pricing!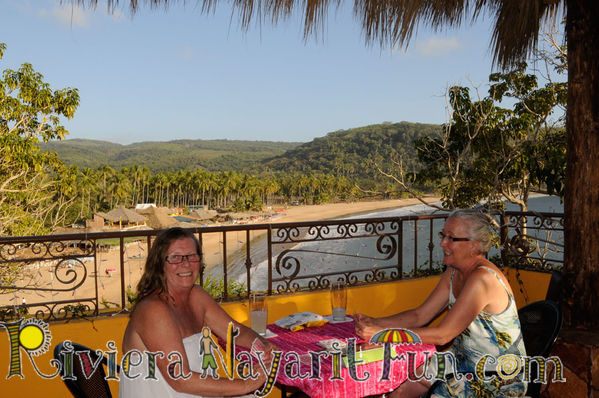 Check out our Chacala Rentals. with amazing Ocean front rentals like Villa Celeste Hotel, or one short block away is Villa del Mar with a pool, which is perfect for the kids.  Perhaps a large beautiful private home overlooking the ocean with an infinity pool, private chef…plenty of room for a family reunion!

Chacala is truly paradise waiting for you! What are you waiting for?
Discover beautiful Chacala this summer!

The Birding Chacala Program.
SPBO (San Pancho Bird Observatory) feels lucky to join forces with the Birding Chacala group.  Volunteers from each
group unite to provide guided field experience to children in Chacala schools fostering knowledge and identification of resident and migrant bird species in their area.
The Birding Chacala group compiled educational materials and delivered them to teachers at Chacala Schools. Teachers have creatively used these materials to teach about birds, habitat and conservation in a blended theme with spelling, grammar, reading and math. Students from kindergarten to high school study about birds for a month before Luis, with the help of volunteers from SPBO, Birding Chacala and the school, conducted a field study with the students and their teachers.
Binoculars all around, these children were jubilant and
engaged. A few children were gifted in spotting and locating birds by sound. They knew the jungle forest, but they learned details about it from the Birding Chacala and SPBO teams that captivated their attention and inspired their questions. A few of the older boys are perfect candidates for birding internships.
One little boy in the very large kindergarten group proudly assured us of his first-hand experience with birds…Roosters!
SPBO will return to this community to conduct more field studies and to include interested students in birding tours. Perhaps one day, a student from this class will
build a bird touring business for him or herself; perhaps another will go to college to study birds or conservation. We at SPBO are convinced this is entirely possible!
Thank YOU!
We
would like to thank our supporters for their donations at such an exciting time in the life of the newly created San Pancho Bird Observatory. The programs are moving ahead rapidly and simultaneously.
It is with deepest appreciation that we first and foremost recognize our supporters. Their emotional and financial help has fueled our successes.
Contact SPBO email:   birdingsanpancho@gmail.com